What if you slept?
And what if, in your sleep you dreamed?
And what if, in your dream, you went to heaven and there plucked a rare and beautiful flower?
And what if when you awoke, you had de flower in your hand?
Ah, what then?
Coleridge
Ibarra #15, Centro
Pátzcuaro, Michoacán. C.P. 61600
Tel. (01-434) 342-5708 con 10 líneas
Fax. (01-434) 342-5718
email:
prisma@ml.com.mx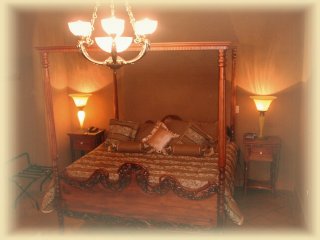 njoy the best experience of your life in the best hotel in Pátzcuaro. Select from our variety of luxurious rooms featuring magnificent views of our authentic mexican patios.
We have 9 junior suites and 2 master suites available for you, each one with its own personality.
Also...
Beauty salon
Massage with aromatherapy
Jacuzzi
Tour service with guides
Valet parking
Various languages spoken
Entertainment
Room service
Transportation to nearby airports
Available dental & medical 24 hrs.
Fax and computer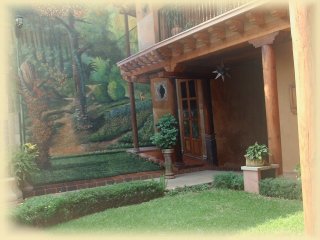 a Casa de los Sueños is located inside a beautiful house built during the 17th century by Antonio de Ibarra.
It's thick adobe walls raise 4ft over the patios level.
Its facade was renewed to its neoclassic style in the year of 1861. Today it hosts one of the best hotels in Pátzcuaro and has been beautifully restored.
La Casa de los Sueños location